Free Piano Games Workshop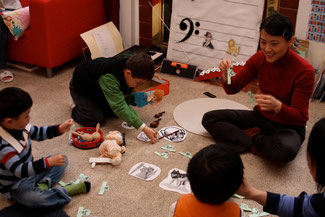 Upcoming workshops: to be announced.
Do you marvel at the effects of games on children's learning? How about using them to learn piano? Come and experience the best method in piano learning! We will play instruments, play games, sing, listen to stories, and best of all, learn so much about music and piano while having lots of fun!!!
The workshop is designed for children 4-year and older. Each workshop is 45 minutes in length. Parent participation is required. RSVP.
About
Play is the best way for young children to learn.
Let's Play Piano Games is an activity based method to guide beginner pianists through the fundamentals of piano learning. Through hands-on interactive games, children happily engage in the learning and practicing of music concepts.
Philosophy
It's all about the children!
Children are the center of the Let's Play Piano Games method. Using age-appropriate activities and child-friendly vocabulary, this method is highly effective in teaching the children to play the piano and read music!